Dustbin
Nagpal Engineering and Sports (NES) is the name to remember if you're looking for one of the best Dustbin Manufacturers in Delhi/NCR. Our inventive designs are one-of-a-kind, entice all customers, and provide a positive experience for all people. Made with 100 percent virgin HDPE Material, our offered Dustbins are accessible in eye-getting plans, tones, and Designs. These easily grab the eye and are sufficiently roomy to gather the rubbish at a spot without making any wreck.
Custom-built Dustbins are available in a variety of sizes, shapes, colorful, and appealing patterns.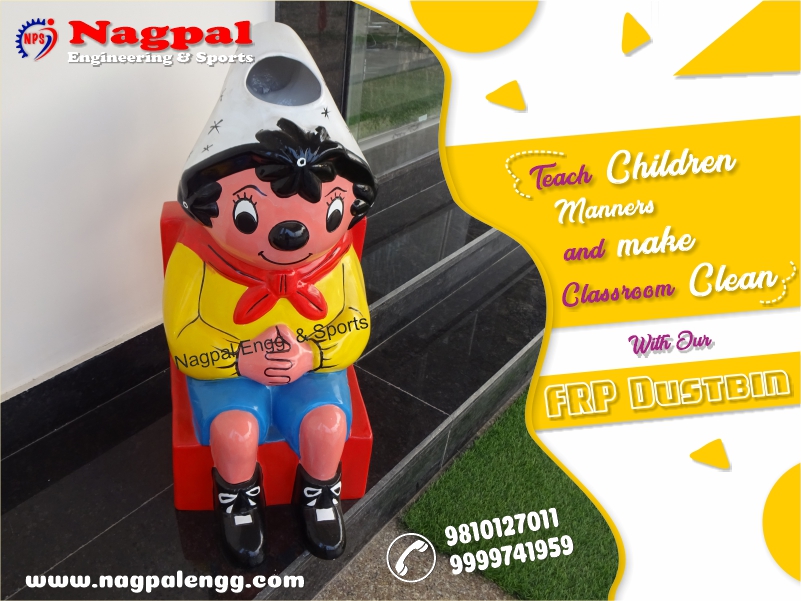 Paramount Reasons To Choose Our Dustbin

> Attractive Designs and Customization.
> Easy to clean and maintain.
> Maintain proper finishing to ensure long-term durability.
> Durable enough to stand the environmental impact.
> Safe and comfortable choice for a fun experience.
> Many trash holding capacities
Contact Us To Order Now!
We are one of India's most reputable Dustbin Manufacturers and Suppliers. To continue the conversation, fill out the inquiry form or call our specialists. We're only a phone call or a click away from assisting you. Call us at +91-9810127011, or +91-9999741959 for quick enquiry.