Playground Slide -FRP
If you are searching for one of the leading Playground Slide Manufacturers in Delhi/NCR, Nagpal Engineering and Sports (NES) manufactures high-quality and custom-built slides in different curves to cater to different customer needs. Being a customer-oriented company, we can assure you of the quality, design, pattern and colour fading warranty. We understand clients'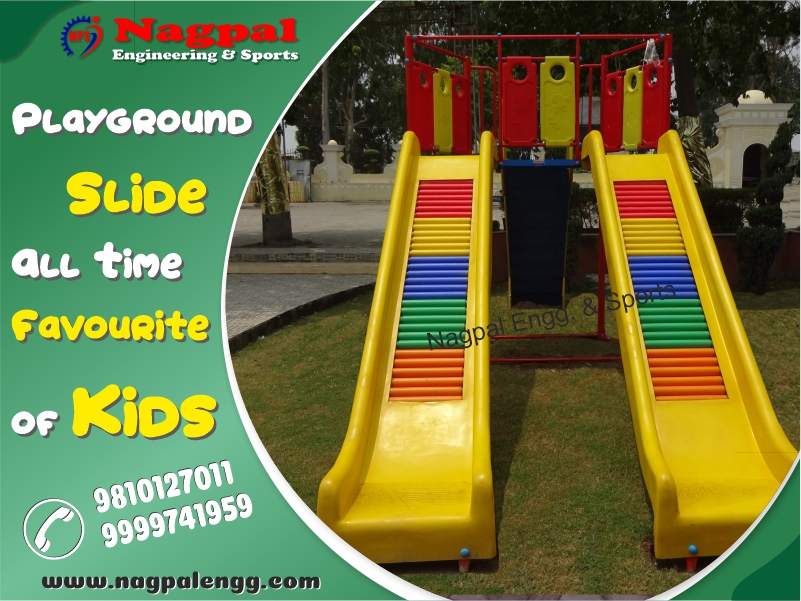 requirements can vary, and hence, we fabricate each unit in multiple colour options, models and other configurations.
Features Of Our Slides:
• Safe, sturdy, comfortable and fun.
• Made out of top quality materials.
• Known for high durability and reliability.
• Attractive design and smooth finishing guaranteed.
• Available in many designs and other configurations.
Send Your Direct Enquiry Now!
We are one of India's most reliable Slides Manufacturer and Suppliers. If you're ready to place an order, send us a direct message or give us a call right now.