Multiplay System – LLDPE Series
Multiplay System – LLDPE Series
Nagpal Engineering and Sports (NES) is the name to remember if you're looking for one of the best Multiplay System – LLDPE Series Manufacturers in Delhi/NCR. Our inventive designs are one-of-a-kind, entice all customers, and provide a positive experience for children. It features a variety of components that help to complete the construction and make it unique. We ensure that we fulfill set industry criteria as part of our commitment to providing uncompromising quality. Custom-built Play Systems are available in a variety of sizes, shapes, colorful, and appealing patterns.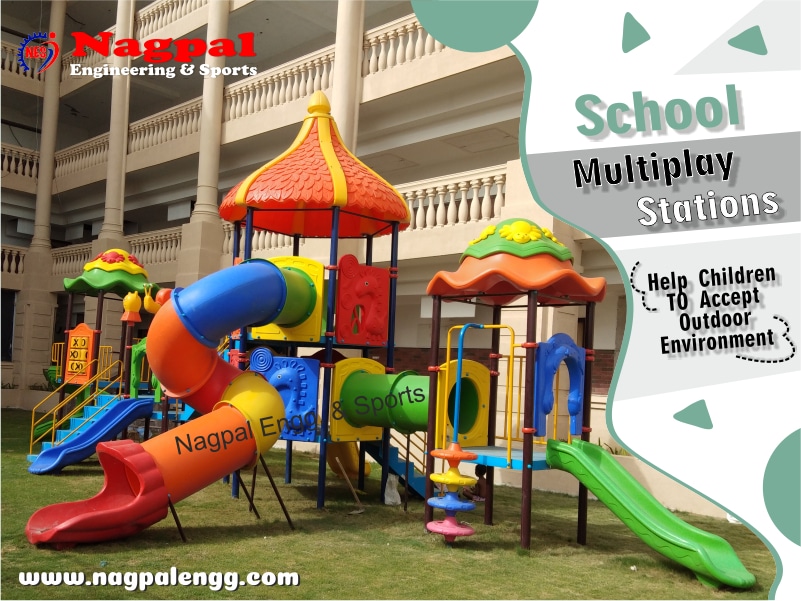 Paramount Reasons To Choose Our Multiplay System – LLDPE Series:
> Simple to install and can withstand wear and tear conditions.
> Maintain a high level of entertainment.
> Compact design and very sturdy and stable.
> Installing is simple, and it maintains a higher level of stability.
> Safe and comfortable choice for a fun experience.
> Long-lasting and available in different patterns.
> Come with interactive features for a satisfying experience.
Contact Us To Order Now!
We are one of India's most reputable Multiplay System – LLDPE Series Manufacturers and Suppliers. To continue the conversation, fill out the inquiry form or call our specialists. We're only a phone call or a click away from assisting you. Call us at +91-9810127011, or +91-9999741959 for a quick inquiry.