Playground Climber
Nagpal Engineering and Sports (NES) is the name to remember if you're looking for one of the best Playground Climber Manufacturers in Delhi/NCR. Climbing activity proves to be very useful for children as it helps increase their height, build body muscles proving complete endurance, and gives a good form of cardio and body strengthening workout. For outdoor play or indoor playrooms, these kids' climbing equipment prove to be sturdy, safe, and large enough for multiple child use. These climbers have made us the best kids climber manufacturers in Delhi, NCR with their uses and benefits.
Custom-built Play Systems are available in a variety of sizes, shapes, colorful, and appealing patterns.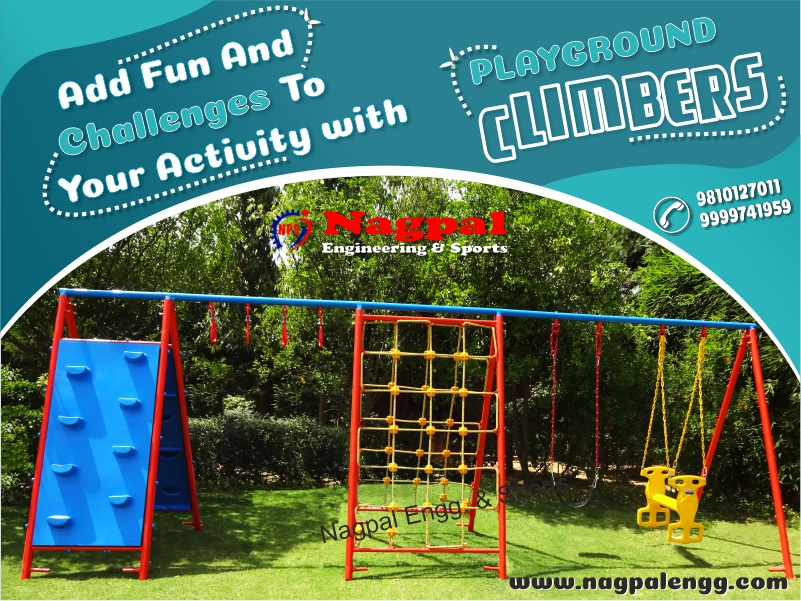 Pros Of Our Outdoor Playground Equipment:
> Comes in vibrant colors and designs
> Easy to maintain and clean
> Highly durable and sturdy
> Made from high-quality materials
> Safe and comfortable choice for a fun experience.
> Prominent suppliers in India
> Come with interactive features for a satisfying experience.
Contact Us To Order Now!
We are one of India's most reputable Playground Climber Manufacturers and Suppliers. To continue the conversation, fill out the inquiry form or call our specialists. We're only a phone call or a click away from assisting you. Call us at +91-9810127011, or +91-9999741959 for quick enquiry.